Locally owned Mortimer Farms is holding its annual Pumpkin Festival & Corn Maze event every weekend in October plus Columbus Day. At the center of this huge festival will be the farm's 40-acre Pumpkin Patch plus a 15-acre Corn Maze.
Every year the Mortimer Family cuts the corn with a descriptive picture in the middle of the maze. Last year was the logo of the Phoenix Children Hospital. This year the corn is sculpted into a picture of Donald Trump and Hillary Clinton dancing hand in hand (see a photo at the end).
The brand new Farm Park features educational interactive display boards, old fashion farm rides and new this year Gem Mining.
This was our second trip out to Mortimer Farms.  We made the trip for the Corn Festival and had SO MUCH FUN that we knew we had to come back for the Pumpkin Festival.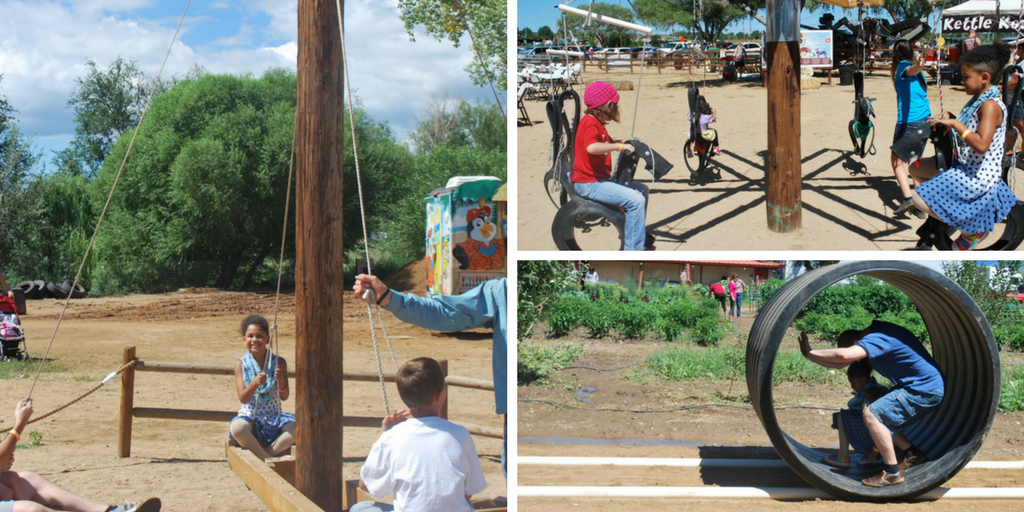 It's hard to believe, but the Pumpkin Festival was so much bigger than we expected with many of the same activities and vendors we enjoyed at the Corn Festival – plus so much more!  There were old favorites to appeal to the kids' memories and plenty of new attractions to keep them "oohing" and "ahhing" around every corner. My littles (1 & 3 years old) had the most fun playing in the giant "sand box" of corn kernels.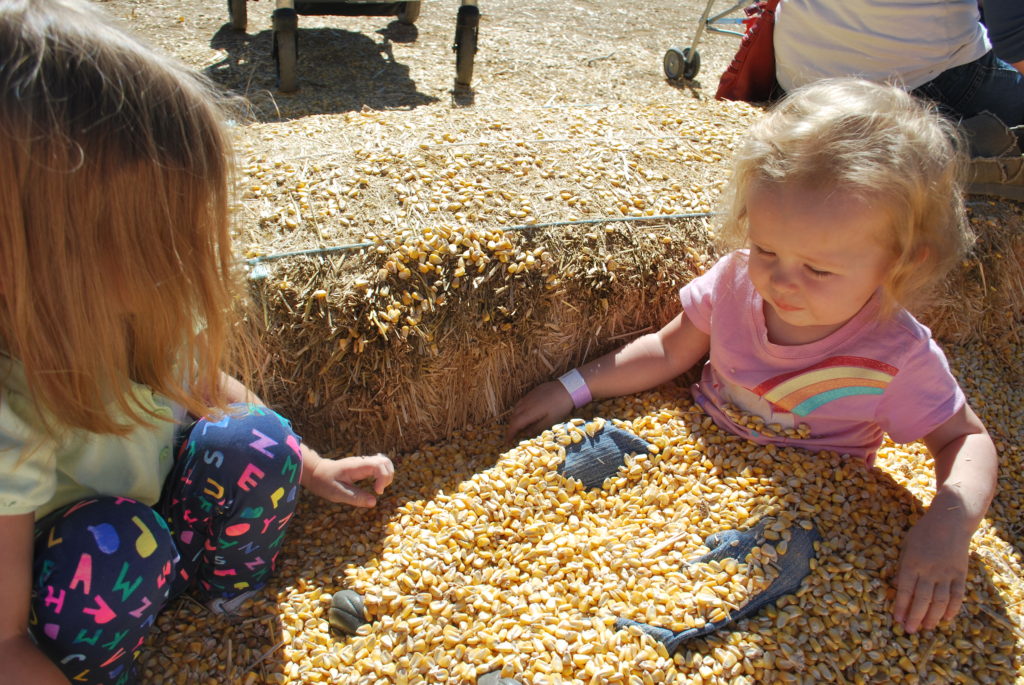 Though seeing the animals (especially the babies) was a close second:
Admission, which covers all rides, is $15 per person. Kids 2 and under are free. There are several other pricing options for the festival this year listed on the farm website.