Magical.  That is plain and simple how I would describe Portable North Pole.
When I told my 5 year old that I received an email from Santa for her – the look in her eye, the smile on her face… she got in front of that computer faster than I could blink.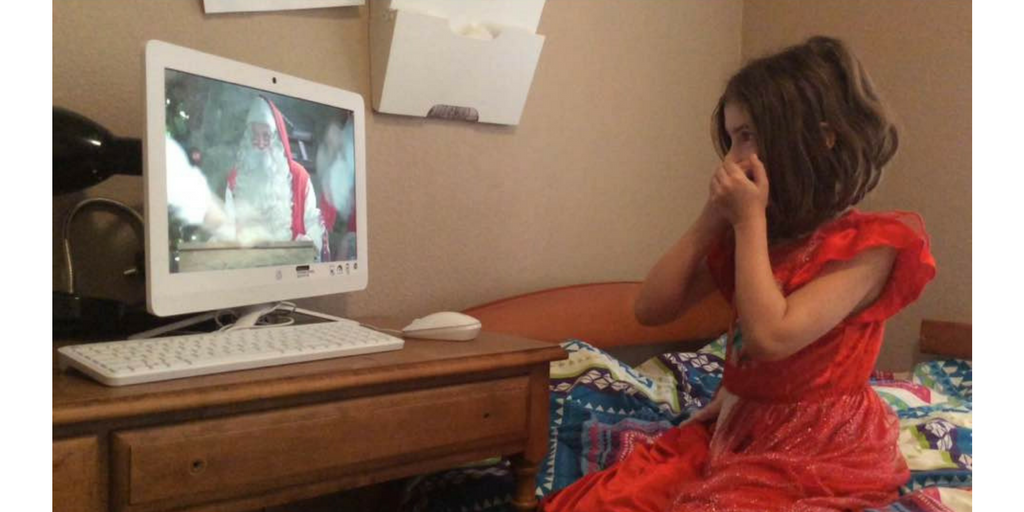 With the Portable North Pole "Magic Pass" subscription, there are many different videos you can choose from.  Shorter 1-2 minute videos (which were great for the shorter attention span of my 3 year old), and longer videos like the 5-6 minute clip I selected for my 5 & 9 year olds.
I was able to add photos of the children, their homes, their top toy wishes, plus information including their age, personal goals, and whether they are on the nice list, or need to work a little harder in the days leading up to Christmas.  Even my 9 year old did not doubt the apparent authenticity of the video.
---
Portable North Pole is a magical console used by Santa and his elves to send personalized video messages to the folks you care most about. Make Christmas Magic with Portable North Pole! SAVE 20% with Promo Code: PNP6BLG20 and SAVE 20% http://bit.ly/2g1F2RT