This post contains affiliate links – see full disclosures here.
I have started a new habit.  I wake up 15 minutes before the rest of the house so that I can brew a cup of coffee and start my day with some "me" time.  99% of my day is spent taking care of others (my kids, clients, husband, etc.) and I have learned that before I can take care of anyone else, I need to take care of myself. Sometimes I enjoy just sitting outside and reflecting, and other times I completing a relaxing task like coloring in my adult coloring books.  Either way, I always have my cup of coffee.
We must take care of ourselves before we can take care of others #LuluandStir #EveryMomDay
Click To Tweet
Earlier this year I was introduced to Lulu + Stir, a coffee company that focuses on empowering women and supporting small family-owned farms.  As a "momtrepreneur" I have a soft spot for any business that supports local, small, and/or family-owned businesses AND empowering women.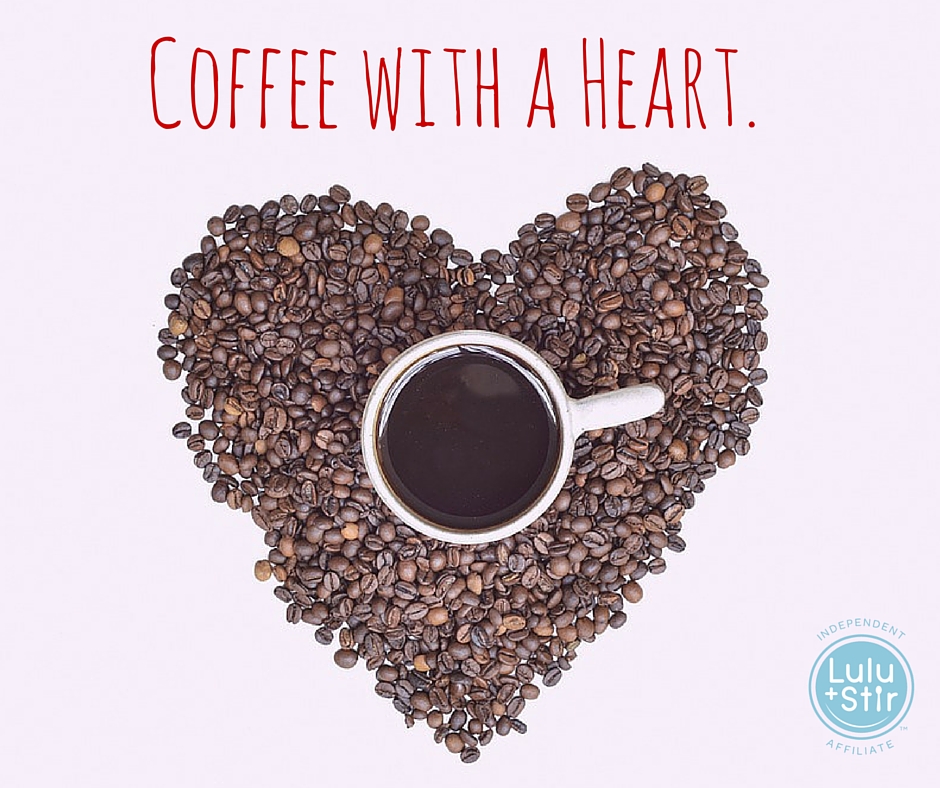 Fill your heart with what's important, and your cup with #LuluandStir. #EveryMomDay
Click To Tweet
Lulu + Stir's 6 signature brews are Be Bold, Be Calm, Be True, Be Brilliant, Be Different, and Be Chill.  All the brews are hand-roasted and shipped within 2 days of roasting to ensure you are getting the most fresh coffee available.  The packaging includes fun motivational quotes and you can sign up for a "Weekly Stir" newsletter sent on Sunday mornings with an "Ask Lulu" article and other empowering content.  You can place a onetime order, or set up a subscription so that you never run out of coffee.
Never run out of coffee?! Now, that is convenient! #Luluandstir #EveryMomDay Click To Tweet
If you are not sure which brew you'd like to try most, Lulu + Stir offers a sampler pack so you can try one pot of each of the 5 hot brews!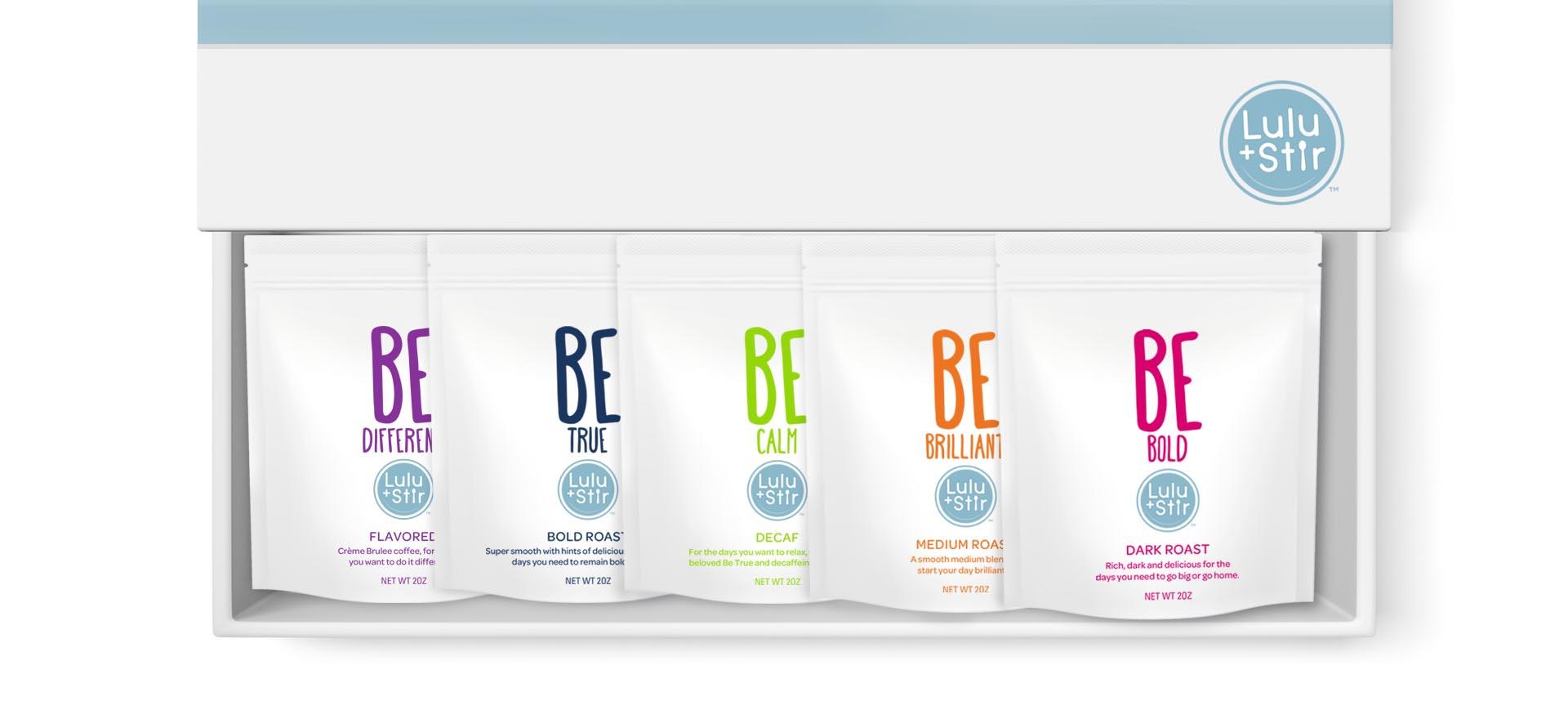 For a limited time only you can purchase the inaugural Coffee Lover's Box!  A box chock full of coffee and coffee inspired goodies, the perfect gift for the coffee lover or treat for yourself. With a full-sized bag of Lulu + Stir's signature Be True coffee blend, an eco-friendly travel mug, a beautiful bracelet, an advance copy of a great summer read (that's not available to anyone but you until summer) and a host of yummy treats and goodies, it's close to $200 worth of coffee-inspired goodness for $49.95. And shipping is free.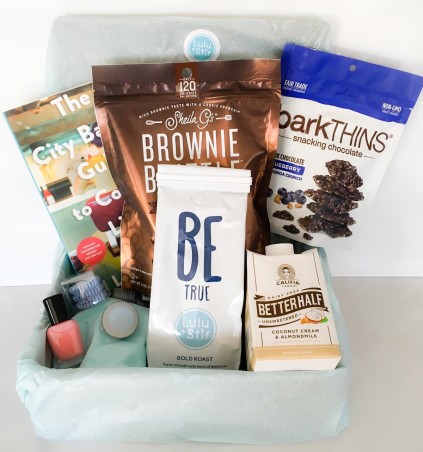 *not all items are pictured
Lulu + Stir's inaugural
Coffee Lover's Box
will sell out so reserve yours now! All boxes ship April 28th, 2016.  
Order now and receive $5 off with coupon code: clb
It may seem silly to some, but I feel like starting my day with 15 minutes of me time and a cup of my favorite Lulu + Stir coffee really sets me up for success.  It makes me feel like I am ready to own the day – regardless of what life has in store for me.
Things I am today: Fabulous! #LuluandStir! #EveryMomDay
Click To Tweet
Lulu + Stir is a company I really believe in, and I would like to spread the Lulu love by offering a giveaway for my wonderful followers!