A is my "girly-girl" and she just had her 6th birthday.  She has been asking for a journal that she could lock for months.  I actually got her that journal for Christmas, and she had lost both of the keys that came with the lock numerous times before breaking the lock last month, so the asking continued…
When I discovered Smit-Co and saw the options they offer for journaling I knew I had found a winner in this trendy emoji Top Secret Journal Set.  Not only does the journal have a holographic emoji cover that A was ecstatic to see – it came with emoji stickers, an adorable and easy to travel with booklight and a 2-in-1 secret pen!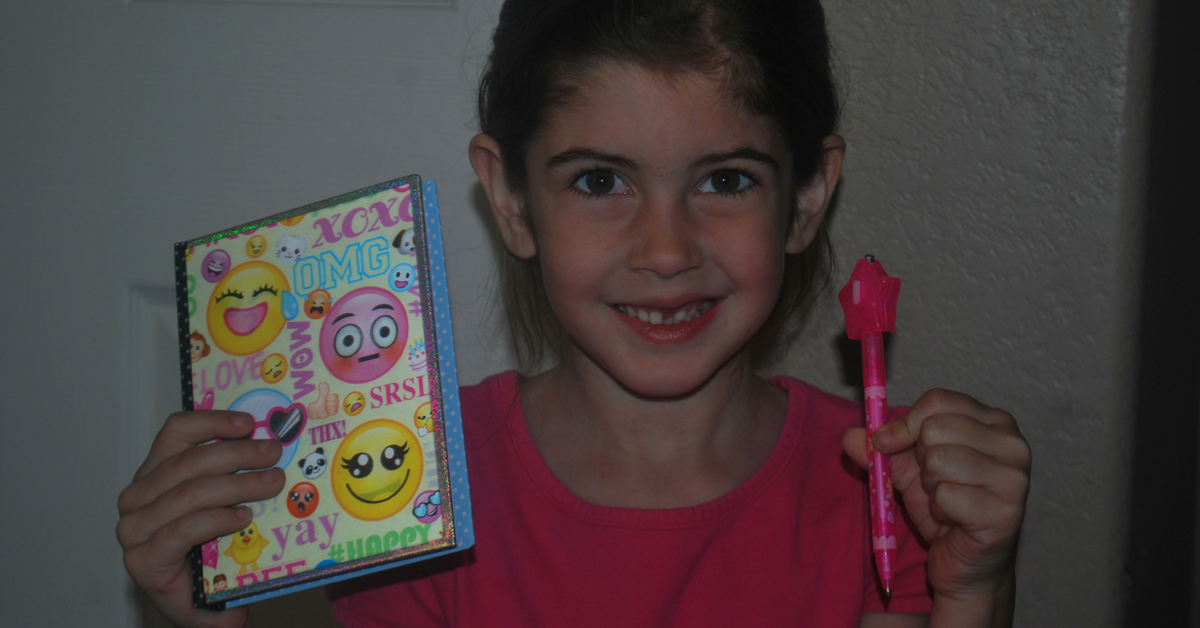 What makes this pen so amazing (even in my opinion) is that it is double sided.  One side has a typical black-ink pen and the other side is "magic" invisible ink!  The pen cap (on one side) has a magic star on one side with a black light that shows the secret messages.
This is WAY cooler than a lock!
A was thrilled to tear open that package and begin experimenting with her invisible ink as well as the normal pen and stickers – all by the light her her booklight!  Both the booklight and the star come with batteries included (which was a relief!).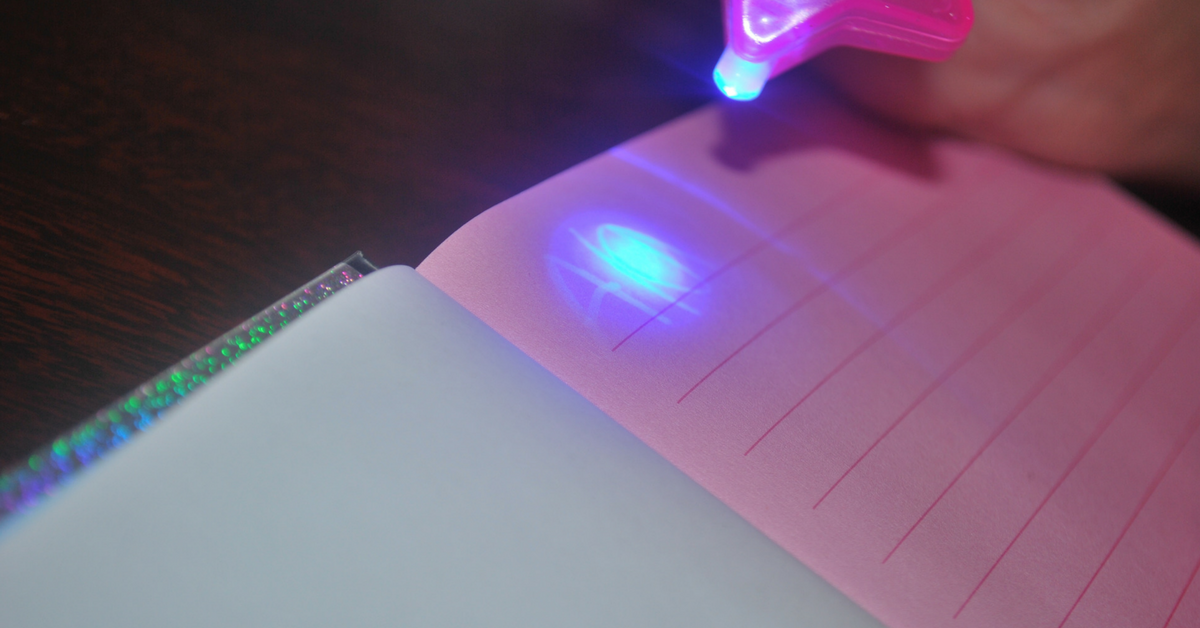 This was definitely a huge hit for this 6-year-olds birthday — and her sisters (ages 9 and 3) are both insanely jealous and have already added the Top Secret Journal Set to their wish lists.
Smit Co has a variety of gift options for girly girls, you can check them all out HERE
Plus, my readers get to save!
Get 20% Off Entire Cart Of Gifts! Go to: http://amzn.to/2a3d3v8 and use coupon code N3CQD6AE on checkout