It's hard to be away from family during the holidays, especially when kids are involved  Grandma and Grandpa are back in snowy New York, and we're 2,500 miles away in the Arizona desert.  Deciding what to do for Grandma and Grandpa at Christmas time is tough.  Of course, we will call them and enjoy FaceTime Christmas morning, but we really wanted to mail a special gift too – something they would not expect and would be surprised to receive.  Something meaningful, personalized and useful.  As soon as I learned about Grandbox, I knew it was the answer.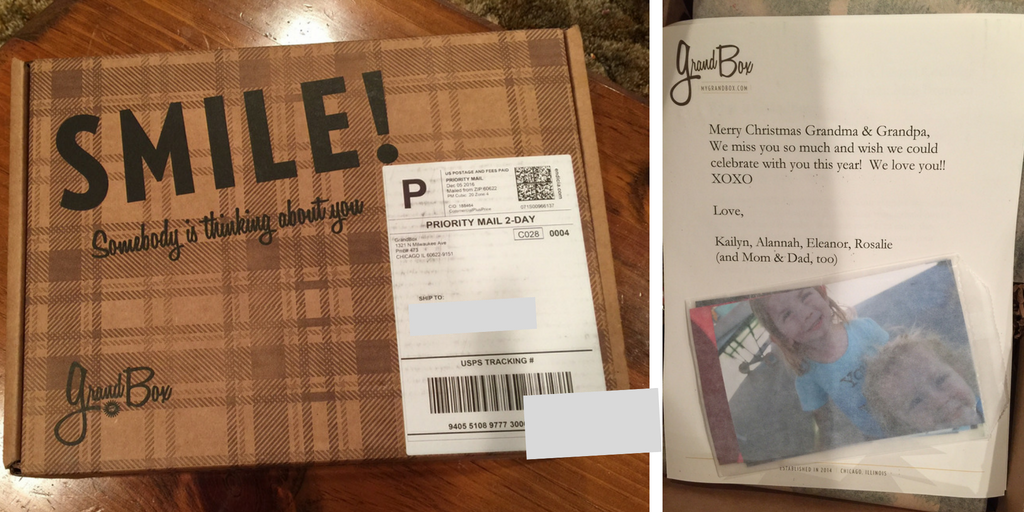 The subscription box service is meant specifically for grandparents.  We were able to personalize the gift with a note that the kids helped me compose and 5 printed photos of my choosing.  They see tons of photos online – but I know they don't get printed regularly, and the photos included in their Grandbox will be adored and either decorate their desks at work, or the walls at home.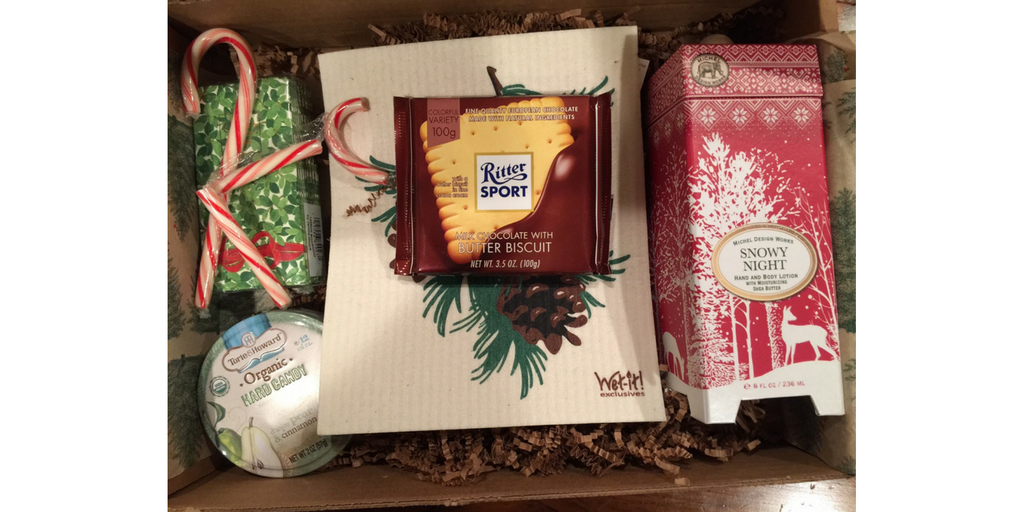 In addition to the photos, there were an assortment of great items the Grands are sure to love!  The contents are all themed and will vary from month to month… the Holiday Box this December included the following things:
Holiday Wet-It
Snowy Night Hand & Body Lotion
Organic Hard Candy from Torie & Howard
Ritter Chocolate Biscuit
Holiday Tissues
and Candy Canes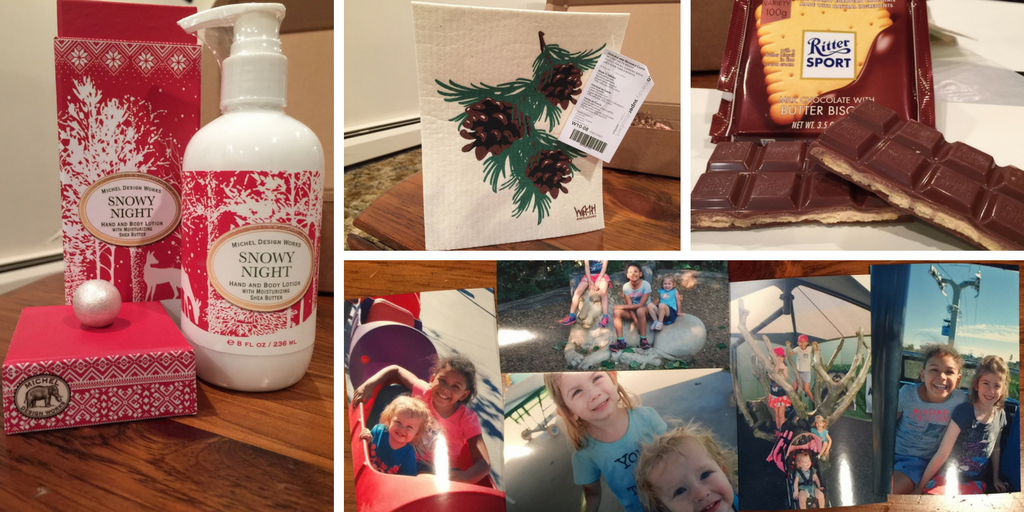 I also loved that the package included some conversation starters to spark some conversations beyond the weather and politics.  😉
Subscriptions start at an affordable $30/month and the Grandbox makes the perfect Care Package for Grandparents near and far.  Everyone loves receiving mail!
There is still time to order for Christmas Delivery!  Order today and your box will ship on December 21st!
Learn more about Grandbox at http://www.mygrandbox.com/
BIG thanks to my Mom for taking the pictures used in this review <3